- 31.03.2012 - 14:05 - Kingston Quake Live Summer Championship -
Kingston Quake Live Summer Championship taking place at Dreamhack Summer 2012 16-19 June at Elmia, Jonkoping Sweden, was officially announced. Of course, Pavel, Evil and Ash are going to apply for this tournament (and probably some other deliberate murder players, but theese three for sure - they are our duel squad), but there is still one big question... Where the hell is TDM!? I still hope something will change, so there will be a team deathmatch tourney we could send our team on... Remember Dreamhack Winter 2011? Duel championship was announced much later then TDM one. Hopefully something like this will happen again.
---
- 25.03.2012 - 01:42 - 102 on Dreamhack Winter 2011 video -
Ocassionaly found a video of 102 on Dreamhack Winter 2011. That was before deliberate murder commercial project was started, and it's not really interesting, but it's still a piece of history, right? It's p0ni, Pawelek85, cooke and Green on a screen. Video by LLL draven, so thank him.
---
- 23.03.2012 - 21:40 - Evil joins deliberate murder -
I suppose, you can say deliberate murder became even more evil clan... Please welcome one of the best Russian duel players, 102.Evil!
---
- 21.03.2012 - 01:39 - team 102. movie -
In the beginning of 2012 Russian Quake Live team with a main task not just put a clantag before the nick, but realy fight on upcoming Europian LAN's, was created. And here is the first fragmovie dedicated to the deliberate murder (102) clan. This movie was created by Ukrainian moviemaker Aidaho, and those people (quite famous ones, I believe) are starring: 421, ash, CTAPOCTA, Lexaaa and pavel.
---
- 20.03.2012 - 14:28 - uaShadow joins deliberate murder -
All the Russian speakers know most famous in our vicinity streamer from Cyberfight.ru. So, please welcome deliberate murder official streamer: 102.Shadow!
---
- 15.03.2012 - 01:40 - Quake Live on Dreamhack Summer 2012 -
Everybody was worried about Quake Live and Dreamhack, but here is something that can calm everyone down. @DreamHack on Twitter: Q: Will there be Quake Live at DreamHack Summer 2012? A: Hell yeah!
---
- 14.03.2012 - 22:17 - House of Quake mugs -
Prizes for House of Quake Winter Warmup finaly arrived! Thanks to all the HoQ guys and personaly williebobc and Drayan for great Cup and nice cups!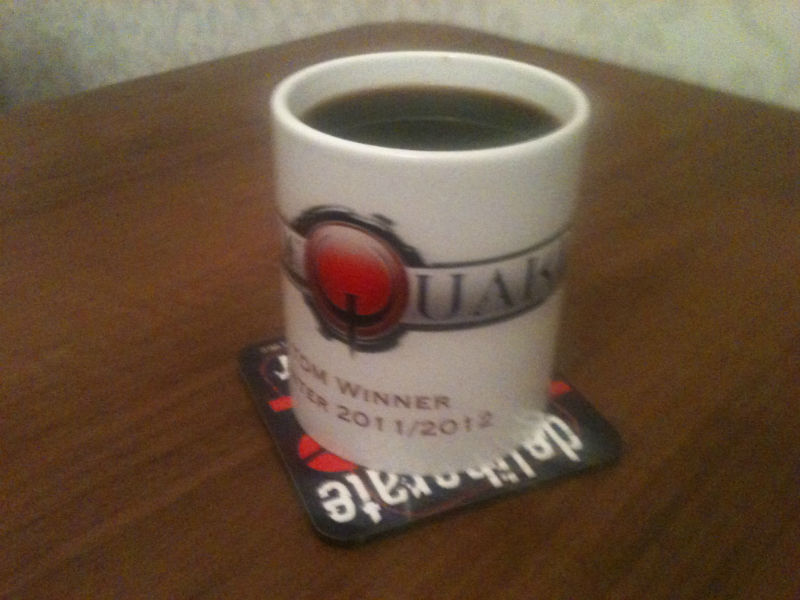 ---
- 14.03.2012 - 00:48 - deliberate murder t-shirts -
Rest of the t-shirts delivered: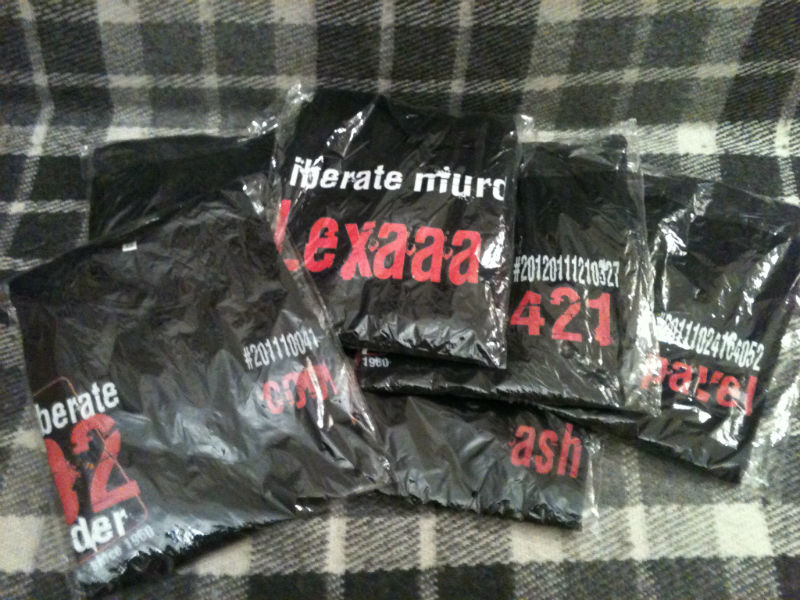 ---
- 07.03.2012 - 17:54 - Ultimate Gaming Championship moved -
Everybody's waiting for Ultimate Gaming Championship in Milan, a first big LAN event for deliberate murder. I've spoken to Stermy lately, and he said this year UGC is moved to summer. Well, more time to wait, but quite good for us, coz CTAPOCTA's got some paper problems so far, and 421 - time problems. So, there is no bad news without good ones. Here's exactly what Stermy (he is the main Quake guy on UGC, if you don't know) said about event dates: [19:56:10] stermy: we will announce it with a few months ahead of time
[19:56:14] stermy: it wont be before the summer.